You may say I'm a dreamer
but I'm not the only one; I hope some day you'll join us, and the world will live as one ~ the BEATLES
Now featuring
Causes you'll love supporting with your new Whitney Jayne art piece!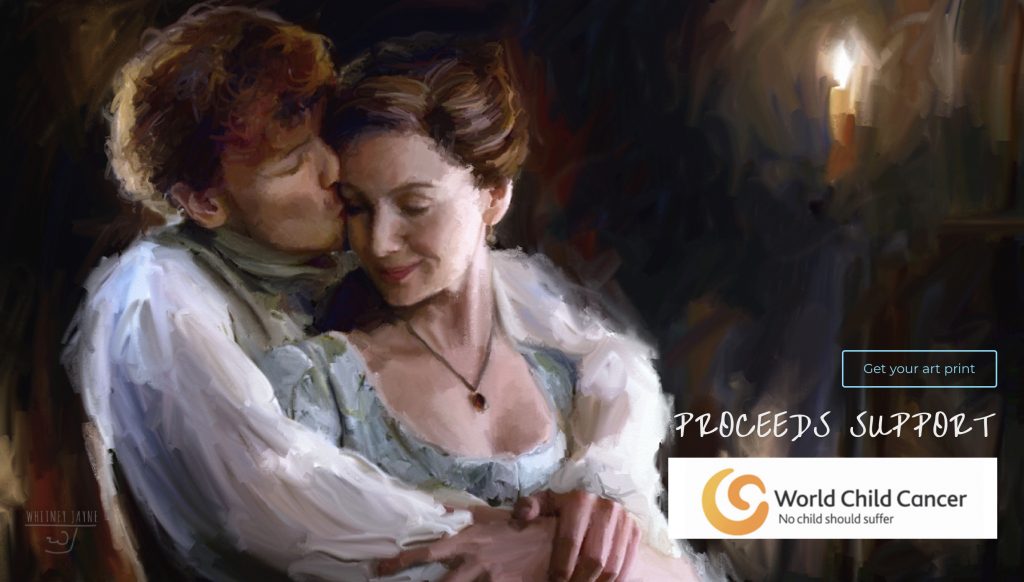 Join Outlander star Caitriona Balfe in giving children with cancer the gift of growing up. When you purchase this new Outlander inspired art print, proceeds support World Child Cancer. Oh and you can snag your FREE screen saver / wall paper here too!
You + Whitney Jayne ART = a better world
So let's be friends
join my newsletter !
For occasional inspirations, contests/prizes, updates, and ways you can join in the fun
+ get a FREE download of my favorite inspirational digital background & wallpaper 🙂